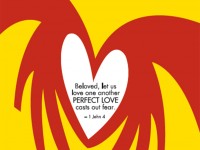 We convey to you the request of Rev. Marc Benton for forgiveness in bringing forth the  charges and legislation that  produced Benton v. Hudson River, et al. We also refer to Rev.  Benton's newly stated support for same gender marriage. In so doing, we  acknowledge  his courage and commitment in taking responsibility for his role in the harm, pain and  suffering produced by his earlier  actions.
We also acknowledge South Presbyterian Church's Session and pastors, Joe Gilmore and Susan De George, for their ongoing commitment to the LGBTQ/Q community when Rev. Benton insisted that they be investigated and charged for doing same-gender commitment services. It is such faithful perseverance by these folks and others that are at the heart of the changes we are witnessing today.
We stand firmly alongside, deeply indebted and thankful to everyone who has ever been hurt, harmed, punished or pushed away because of Benton v. Hudson River, et al or any of the other charges, hearing, rulings and deep anguish caused by such actions. We are here to do whatever we can in healing, reconciliation and moving forward so that such actions and harms never happen again.
We pray that Rev. Benton's decision and forthrightness will prompt others to step up, acknowledging their roles in the harm caused our community and making amends for their participation in decades of marginalization and exclusion of our Christian sisters and brothers. We encourage and support all who seek assistance in moving forward on this path, and we will never forget the suffering and pain of others whose lives are the foundation for these changes.
The toughest road, we think, is ahead. This journey for healing will only be complete when the church accepts its responsibility, admits the harms it has done, and makes amends for the teachings and prohibitions it has supported and allowed in the discrimination of our Lesbian, Gay, Bisexual, Transgender, Queer and Questioning community.  With recent changes to the Book of Order and those currently under consideration, we feel the church is also charged with taking an active and corporate role in facilitating these changes. We are ready to support such efforts, as well.
"Redemption appears as the liberty to interpret in trust…
all that happens to us and to which we react as occurring in a final context
of life giving rather than death-dealing."  H. Richard Niebuhr, The Responsible Self
When we can witness to one another and  the world our faithfulness to the Gospel and all it requires us to be in love for one another, then perhaps redemption to which we are called will achieve its life-giving purpose.
Sincerely,
Ray Bagnuolo
---
Cover page from the Hudson River Presbytery September 9, 2014
The Rev. Marc Benton, the pastor who brought the suit Benton v. Hudson River Presbytery that defined PC(USA)'s distinction between marriage and holy unions, has repented of his position and is seeking forgiveness from the members of the Hudson River Presbytery.
At Rev. Benton's request, the Hudson River Presbytery has prepared this press release and is sharing his statement with the wider church.
Attached, please find a the release and Rev. Benton's statement.
Rev. Benton's statement has been shared with members of the Hudson River Presbytery and he will be joining our presbytery at its regular meeting in September.
1) Statement from Rev. Susan Andrews, Executive Presbyter; Hudson River Presbytery
2) Rev. Marc Benton's Statement
Today,  June 12th, makes it one year since the Pulse Nightclub Attack. I heard the news on the road, in North Dakota, driving from NY to Portland for our 222nd General Assembly.
Much of the two weeks that followed is a blur. Hopes dashed that this horrific event would stir the prophetic, pastoral and loving voice of the PCUSA left me with a sense of betrayal. My relationship to the church changed at that GA. I'm still trying to figure that out.
Instead of writing much more, I turn to an interview that was given by my friend and colleague, Rick Ufford-Chase. I love this man; his heart for justice and love; his deep faith and leadership – he has always been there for our queer community and for me.
In the interview that follows Rick talks about the Matthew 25 Overture (full text of interview here) that passed at the 222nd General Assembly.
Here is the first section of his interview, in which he talks about the parable of the bridesmaids and the missed moment of kairos at the 222nd General Assembly in the defeat the overture calling the church to an admission of harms done and healing for the queer community, poignantly offered just days after Pulse.
Rick….
"First we have the bridesmaids with their lamps. From this story we get the wonderful choral piece that we sang as a hymn, "Keep Your Lamps Trimmed and Burning."
Five are wise and five are foolish. The foolish didn't bring extra oil. When they go to get it, they miss the party. There is an urgency about showing up. We have to be ready when the moment comes.
Henri Nouwen told this story in his book the Wounded Healer.
A Rabbi who came across the prophet Elijah and said to him:
"Tell me—when will the Messiah come?"
Elijah replied, "Go and ask him yourself."
"Where is he?" said the Rabbi.
"He's sitting at the gates of the city," said Elijah.
"But how will I know which one is he?"
The Prophet said, "He is sitting among the poor, covered with wounds. The others unbind all their wounds at the same time and bind them up again, but he unbinds only one at a time and binds it up again, saying to himself, "Perhaps I shall be needed; if so, I must always be ready so as not to delay for a moment."
That is one way to keep our lamps trimmed. What is another?
There are moments that come in our lives that require of us courage, character, and fierce love. These are moments in which we are summoned to decision and action. These are moments when we realize what is at stake. We decide if prepared, if our lamps are trimmed and burning, out of love and faith. If not prepared, we respond out of fear.
Laurence Leamer has written a new book, The Lynching: The Epic Courtroom Battle that Brought Down the Klan. It is how Morris Dees of the Southern Poverty Law Center took the Klan to civil court for a murder and lynching of a man in Alabama in 1981. Dees showed that the United Klans of America, even as it didn't commit the actual murder, nevertheless, ordered it done. It was the first time a hate group was found culpable for the actions of individuals it inspired.
In the research for this book, Leamer discovered new things about Alabama Governor George Wallace. Wallace created an atmosphere of hate that ultimately contributed to this lynching because he cynically used integration for his own purposes. Later in life Wallace said he would be going to hell because of his actions. Wallace knew that integration was going to happen. Yet, at his first inaugural address, he said these infamous lines to applause,
"Segregation now, Segregation tomorrow, Segregation forever."
He used fear and hate to further his own career even as he knew that integration was inevitable.
He could have made a different choice. At that moment of decision, he could have been the one to shepherd the people of Alabama to accept integration. He could have been like de Clerk of South Africa, and bring an end to a racist and unjust system. Because his lamp was not trimmed and ready, because it was not full of love and trust, he backpedaled into fear and hate because it would get him support from those who were filled with fear and hate.
My friend, Ray Bagnuolo, of That All May Freely Serve, an LGBTQ advocacy group in the Presbyterian Church, said the church had an opportunity to make a decision for justice at this General Assembly, and failed. It had the opportunity to speak truth and reconciliation for the harm that the church has done to the queer community over these past decades from our wrong theological views and the violence and hate that resulted because of those views.
We had the chance, Ray said, in the week that followed after the horrific mass slaughter in Orlando, in which a self-loathing person murdered gay people because they were gay…
we had the chance, said Ray, for the church to take a clear stand and to start a national conversation about the hateful rhetoric against the queer community, rhetoric that comes from the church's damaging theology and faulty biblical interpretation.
Sadly, our lamps were not trimmed and burning. We did not possess the courage. We did not speak from truth or love. We did not recognize the moment. We acted out of fear. We were afraid of angering those who still affirm the rhetoric that calls the queer community sinners and sick. That rhetoric creates an atmosphere of violence. We had the chance to name it and to begin healing. We missed the moment. We missed the arrival of the bridegroom.
Decently and in order… failed. Again.