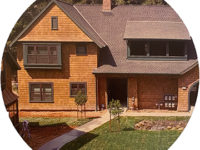 That All May Freely Serve
in Ministry with Trans HeartLine
Jordan Decker, Trans HeartLine;
Rev. Dr. Jane Adams Spahr, Minister Director Emerita, That All May Freely Serve;
Rev. Ray Bagnuolo, Chaplain and Minister Director, That All May Freely Serve
PRES RELEASE: November 13, 2018
Together with the support of San Francisco Theological Seminary (SFTS) and its Center for Innovation in Ministry, we announce our shared ministry partnership in providing "A Home to Heal" for Transgender lives.
Under the leadership of Jordan Decker, Trans HeartLine will provide specific, safe post-op care and care guidelines for Transgender persons. This outreach includes short-term housing and support following gender confirmation surgery for patients throughout their recovery period.
That All May Freely Serve joins with Trans HeartLine in our commitment to walk together, engaging in a dynamic intersectionality that brings our ministry of love and prayer and advocacy into these times and support for our Transgender family and our Queer Community.
Please support this mission by DONATING ONLINE or by CHECK to:
That All May Freely Serve
Downtown United Presbyterian Church
121 Fitzhugh St N
Rochester, NY 14614
Memo: Trans HeartLine
For more information contact:
Jordan Decker, Trans HeartLine
Jordan@nullTransHeartline.org
524 San Anselmo Ave #346
San Rafael, CA 94960
530.386.3847
Thank you for joining us in this timely and much needed support of our Transgender family, friends and community.
With love,
Ray Bagnuolo
ray@nulltamfs.org
631-827-8611