Congratulations to The Rev. Molly McGinnis!
Molly was ordained on Sunday, October 25, 2015 at Central Presbyterian Church in Atlanta, Georgia. What a wonderful celebration the folks at Central provided for this day of faith, community, and the wildly present God who calls us all! See all the pictures at www.mollysordination.com 
Interviews of our Rock Stars and Prophets! 
Just added! Interviews with Helene Loper, Erin Swenson, Marvin Ellison, Dan Smith and Lisa Larges. Listen to these amazing leaders and many others on our Interview Series page.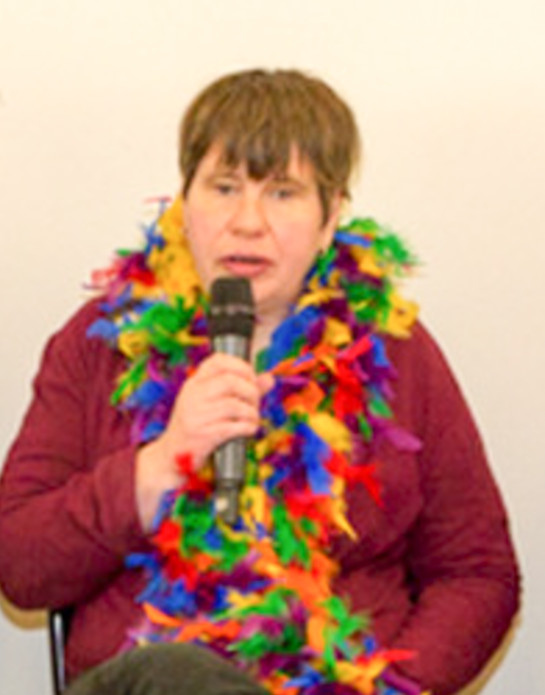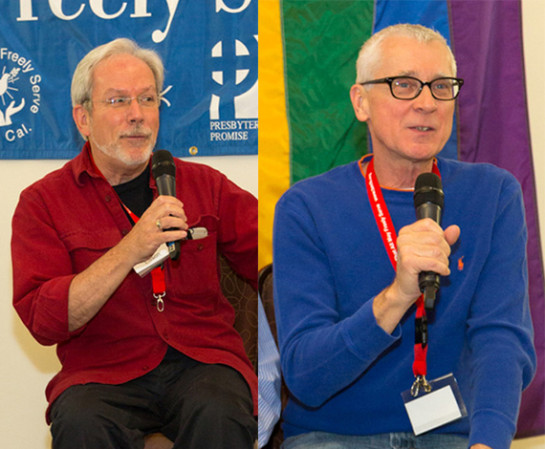 We're adding more folks every week. Click on the Interview Series tab to listen! Or click here. Our series now includes:
Alice Anderson
Susan Andrews
Bob Brashear
Ted Coppock
Kathy Dean &
Susan De George
Marvin Ellison &
Dan Smith
Tricia Dykers Koenig
Lisa Larges
Ryan Larkin &
Molly McGinnis
Helene Loper
Laurie McNeill
Molly McGinnis &
Ryan Larkin
Mark Alan Palermo
Jim Rigby
Dan Smith &
Marvin Ellison
Janie Spahr &
Jim & Jackie Spahr
Sharon Stuart/
Tom Heitz
Erin Swenson
 Georgeann Wilcoxson
Presbyterian Voices for Justice Fall 2015 Network News

Dear Presbyterian Voices for Justice Supporter:
Here is the link to the Fall 2015 Network News; 41 pages of news and information of interest to progressive Presbyterians.  Our lead article was written by the ModeRADA entitled, "Justice in the PCUSA."  There is an analysis of the "Foothills Overtures" (004 and 005) contributed by Gene TeSelle along with a variety of news from our affinity groups and items of note from the denomination's news service. Several PV4J Coordinating Team members have also written articles for this issue.
Many thanks to all who contributed stories and announcements.   As always, if you have a particular issue or item of interest to share with our constituents, please email me, luseana@nullme.com.
Thanks for your continued support and remember, to keep up with daily news, visit our Facebook page: Presbyterian Voices for Justice.
The Coordinating Team continues to meet for monthly conference calls and you will read in Network News about some of the events we are planning for GA 2016 in Portland.
Peace be with you,
Vicki Moss, Staff for Communications