That All May Freely Serve Supports Overture 050
Resources for 11-05 (Formerly OVT 050) – Overture
PDF Document or  Word Document
---
Welcoming More Light Presbyterians Response to Overture 050
Very grateful to MLP for its participation and direction in this process. Many voices working together toward Truth and Reconciliation is the "alternate" we've always shared against the backdrop of the world to which we work to bring change. That All May Freely Serve is committed to working together, always!

An Alternative Approach Towards Truth and Reconciliation
MLP supports asking the PCUSA to acknowledge and name the harm that has been done to LGBTQ people and our families. The first section of Overture 050 simply asks the church to name things that are true:

The policies of the church have excluded LGBTQ people from ordained service in the church;
The policies of the church have failed to recognize the full dignity of the marriages of LGBTQ people and the full humanity of our families; and
The policies of the church have been used to prosecute faithful servants of the church seeking to minister to all God's children in the name of Jesus Christ.

Naming those harms is a needed act of truth-telling and reconciliation, consistent with the truth-telling mandates of Scripture, as found throughout the Hebrew Scriptures and the New Testament.Overture 050 also asks the denomination as a whole to apologize for these wrongs.  This part of the Overture has generated significant conversation and disagreement.  MLP is supportive of the need for apology.  At the same time, MLP believes that consideration of this overture could also open up the opportunity for a meaningful and broader process of truth and reconciliation.
Accordingly, as an alternative, MLP proposes that the General Assembly, its committees, and its commissioners consider amending Overture 050 to initiate a truth and reconciliation process that could lead us to an even deeper experience of relationship and reconciliation.  At a minimum, that process would include convening a task force or commission

To open up space for the church to hear the stories of those who have been harmed by the policies of the church that have excluded LGBTQ people and our families; and
To lead the church in reconciliation conversations and actions, which could include acts of confession, forgiveness, and reconciliation.
Faithfully and lovingly done, a meaningful process of truth and reconciliation could open up the possibility for even deeper healing, for those harmed by the church and for the church itself.

Additionally, MLP recognizes that the church's harm to the LGBTQ
community is by no means the only way that the church has participated and been complicit in systems of exclusion, injustice, and power-over.  As the Presbyterian Church (U.S.A.) takes the last step at this General Assembly to add the Confession of Belhar to our Book of Confessions, MLP also urges the church to take seriously truth-telling and reconciliation with regard to the church's participation in racism, sexism, the oppression of indigenous peoples, and all the ways that the church has participated in the exclusion and unjust treatment of God's children.  Faithfully moving into a season of truth-telling and reconciliation can only lead to a deeper experience of healing and God's abundant grace.
In the weeks leading up to General Assembly More Light will release additional perspectives from our board and staff in order to further the important conversation about Overture 050 and to assist the Social Justice Issues Committee in their discernment.
---
Apology by the Presbytery of The Twin Cities Area of 1997
On 1997-JUN-10, the following Statement of Apology was issued by the Presbytery of the Twin Cities Area of the Presbyterian Church (USA). It was in response to the church's passage of Amendment B.
STATEMENT OF APOLOGY
| | |
| --- | --- |
| | WHEREAS the Presbytery of the Twin Cities Area (PTCA) is a judicatory of the Presbyterian Church (U.S.A.) (PCUSA) and therefore shares responsibility in the decisions and policies of the denomination, and |
| | WHEREAS the PCUSA has through its due process in the presbyteries approved the so called "Amendment B" to become part of the Book of Order in the Constitution of the PCUSA, and |
| | WHEREAS the PTCA determined at its January 11, 1997, meeting that Amendment B is radically contrary to the gracious purpose of Jesus Christ for his church, and |
| | WHEREAS, in effect, the adoption of Amendment B by the PCUSA has reinforced institutional prejudice and shaming of, while relegating to a second class status, faithful Christian members of the PCUSA, and also in effect has gravely offended the consciences of Presbyterians who are appalled by any church action that stigmatizes and excludes any other Presbyterian on the basis of personal differences; |
| | THEREFORE, the PTCA this 10th day of June, 1997, acknowledges its corporate participation in a denominational policy offensive to the gospel of Jesus Christ, namely the adoption of Amendment B, and offers this Statement of Apology to all persons whose Christian faith and relationship with the church, as well as their personal God-given dignity, have been assaulted or in any other way diminished by the inclusion of Amendment B in the Constitution of the PCUSA. To those our Christian sisters and brothers so terribly betrayed by their church we say, "We are truly sorry". Furthermore, with this Statement of Apology the PTCA solemnly pledges to be faithful to Jesus Christ in exhausting all means possible for assuring the just and loving full inclusion of all persons called by God through Jesus Christ to serve and minister in any capacity in the PCUSA. |
www.religioustolerance.org/hom_pru2.htm
---
True Confession: A Presbyterian Dissenter Talks About the Church
By Barbara G. Wheeler
On November 6, 1999, Barbara Wheeler, then President of Auburn Theological Seminary in New York City, delivered an address at the 1999 Covenant Network Conference in Atlanta, GA, entitled: True Confession: A Presbyterian Dissenter Thinks About the Church. (A link to the full transcript can be found below). In it she says the following:
"As I noted earlier, our condemnation of homosexual practices reinforces hatred of homosexuals throughout this society. Former moderator John Fife once said that every time a gay teenager commits suicide, there is a sense in which that goes on the Presbyterian Church's chart."
We, the church, have spent decades adding terrible harms to the "Presbyterian Church's chart." We have stifled welcoming to others, limited the expression of the gospel, and sat quietly when we should have spoken out. – Ray Bagnuolo on support for Item 11-05.
---
Session of First United Presbyterian Church, Troy, NY
New Rational for Ovt 050
This statement is from the text of the Additional Rationale for Overture 050 offered by First United Presbyterian Church, Troy, NY for deliberation by Albany Presbytery on Wednesday, April 6, 2016
Rationale:
Albany Presbytery concurs with Overture 050 in its over-arching goal of inviting the denomination to make specific amends to the LGBTQ/Q community for harms the institution has done to that community.
Albany Presbytery acknowledges that language in this overture may be perceived to single out specific groups within the denomination for criticism. However, we believe the entire denomination, across all theological perspectives, should be invited into making amends. We would expect the General Assembly to address these perceptions as they deliberate action upon this overture.
Furthermore, we concur with this overture as a first step in our pledge to work for an even deeper, denomination-wide, opportunity for healing and reconciliation across all theological and political lines, beyond the scope of this overture (up to and including the possibility of requesting a diverse church-wide task force on healing and reconciliation) and invite the General Assembly to join us in that pledge. Albany Presbytery
---
Facebook Question on OVT 050 (Item 11-05) & Response:  www.facebook.com/tamfs
"Does the overture imply that the general assembly will be moving away from a neutral stance/local option on whether or not homosexuality is understood in the consciences of individual ministers, sessions and presbyteries as "sin" and going all the way to endorse, officially, and on a national level homosexuality? Can the denomination as a whole "apologize" for calling homosexuality a sin and then turn around and keep minister members in its ranks (like myself) who still believe and teach that homosexual sex is sin? Will this apology create grounds for conservative minister members to be prosecuted?"
March 29, 2016
Dear John,
I appreciate your patience in this long response.
First, thank you for your question. You articulate a response to the overture that reflects the concerns of others, as well.
This overture does not stand in the way of anyone or their conscience and beliefs. One's conscience is between that person only and the God who loves us all. I have stood along side those with whom I've disagreed on issues but absolutely believed in their decision and spoken to their right of conscience.
I do hope that one day our LGBTQ/Q community will not be seen as "sin" and that our place in the church and elsewhere will not be categorized as "neutral," for the comfort or benefit of others or an institution, itself. It has often mystified me that some folks who know nothing about who we are, how we live into our faith, or how we love our families and friends oppose us and are ready to condemn us in the name of God, simply because we identify as LGBTQ/Q. Yes, I do hope that will change; yes, I do believe that the PCUSA has an important role in this change and the broad healing that needs to occur. And, yes, I believe that folks who identify as LGBTQ/Q deserve an acknowledgment that there have been harms done to them that they never deserved. Further, I believe the world needs to hear that and in so doing come to know the PCUSA as a place for them — whoever they may be.
From the tone of your note, I believe you would agree with me that God has called us to love one another – even in our disagreements. It is there that we have failed as an institution – for generations – in not clearly addressing the teachings and behaviors of the church (the PCUSA and others). We have failed by the proselytization of erroneous rationales for exclusion; unintentionally contributing to the subsequent violence that LGBTQ/Q folks continue to experience: violence that occurs both within the organization and outside of it, in part the result of a failure by the denomination to break its silence in speaking against exclusion, while speaking in "love" to those being denied. I admit to having difficulty with that stark contradiction.
Item 11-05 (formerly OVT 050) calls for the institution to admit that it has caused harms to others by decades of charges and trials against faithful people, simply because they identified as LGBTQ/Q. It calls for the institution of the church to state clearly that which has been constitutionally decided: that while we disagree in many congregations, this is a church which includes congregations that fully welcome and affirm people who are LGBTQ/Q for membership, leadership, and to honor their marriages and families as any might be honored. That is not suggested as judgment of those who do not welcome and affirm our community in its fullness, which is still the dominant perception within the church and its sphere of influence. There just needs to be intentional leadership to balance all these things in ways that honor who and whose we are, instead of the apologetics too often spoken with pithy comments about "not returning to the past, but moving forward." As disruptive as it may seem this is about unity, reconciliation and healing. And, yes, in this world – seeking such a way is, indeed, disruptive. Ignoring the past, "moving forward," simply makes it all worse.
John, unless such a voice is heard from within our denomination, the witness and struggle and harms done over the last forty years will die as footnotes to be forgotten or ignored, instead of a witness of the life-saving presence and mystery of Christ and the gospel in our lives. Our prayers and hopes – and the reason for our support of Ovt 050 – is to begin the healing needed from this long struggle; not to bring us "to neutral" but to begin an engaged conversation and relationship that embraces one another and all the work we are called to do in this world – even with our differences.
Not long ago, I asked one of my self-identified Conservative Evangelical minister-friends if he would officiate the wedding of his child is his child and partner were of the same gender. His sadness in acknowledging that he would deny their request touched me deeply. I really felt for him. At the same time, I hope he was grateful that he was part of a denomination in which there would be a place for his child to be married; a place where he could attend and celebrate the wedding, even if he needed to abide by his conscience and refuse to officiate: celebrate their love, even if he thought they were wrong. In so many ways, that is reconciliation and healing we seek.
I suspect that there are many who are equally grateful that there is in the PCUSA a heart and a home for those they know and love, even if they are not fully welcomed in their particular congregation.
An apology for the harms we have done one another, a true desire to welcome all in our denomination, and a commitment to make sure that in this world – at least from the voice of the PCUSA – no one should ever think that we support any discrimination or violence toward others because they identify as LGBTQ/Q – that is the heart of this overture that we support. Further, we believe that all of us have been called to this new time to work toward a peaceful reconciled place that witnesses God's love for all whom God has created.
Lastly: about prosecution. John, the only ministers or leaders ever prosecuted in this long struggle have been folks who are LGBTQ/Q or our allies. I cannot even recall one instance where charges were brought against those opposing us – it was we who were always being brought to church court and suffered its actions.
Reconciliation is not retribution, nor do we seek retribution of any kind. We just believe that the world needs to know who we are as a denomination – and for that to be heard nothing can be quite as humble and powerful and helpful as an admission of harms done one another and a true commitment to go forward in God's love, clearing the wreckage of the past.
Our constitution has changed and for important reasons. We believe that it's time to end the illusion of a "neutral church" and accept our unity without requiring uniformity of each other. We are charged now, as a denomination unlike any other in the world, to bring love and compassion to this long and harmful struggle. I am among those who believe God has called us to this time and place because we are uniquely able to handle the challenge and its complexities with faithfulness and God's Love, something that we and the world truly need in all the abundance we can find..
Thanks again for your comment, John.
Peace,
Ray Bagnuolo, Chaplain & Minister Director
That All May Freely Serve
ray@nulltamfs.org; 914-217-4173
---
Support for Item 11-05 (Formerly OVT 050)
March 23, 2016
Dear Friends,
All of us at That All May Freely Serve extend our blessings to you and all those you love and serve in these final days of Lent and the anticipation for Easter's celebration and renewal.
I wanted to write to let you know of our support for Overture 050: On the Admission of, and Apology for, Harms Done to the LGBTQ/Q Members of the PC(USA), Family and Friends. The overture has been passed by The Presbytery of New York City and has received concurrences to date from the Presbyteries of Genesee Valley and Chicago. It will be part of the business of the 222nd General Assembly, although it has yet to be assigned to a committee.
This effort to move the institution of the church in a direction toward reconciliation and healing stirs up many responses. Were there no reasons for the strong reactions that have been evidenced – we might think beginning this discussion on a national church level unimportant. Clearly that is not the case. OVT 050 will now come before the church, demonstrating whether or not we are ready to admit harms done to our LGBTQ/Q community and others. The months ahead and the actions we take will speak to that witness for all who listen, within and without the denomination. 
While some have suggested that the language of the overture has been presented as "targeting" certain groups, the overture addresses only the institution and its actions over the past many years. It is fully expected that the overture will be modified in committee and through amendment processes over the course of the assembly and the conversations that follow.
We continue to listen and work with all those interested to move this humble beginning toward healing and affirmation in all the ways we can . We are unable to ignore the changes that have been made in our denomination ; changes which call us to evangelize the constitutional and growing congregational welcome of the Presbyterian Church (USA). We believe this voice needs to be raised much more than it has.
We also believe that the PC(USA) has been called to this place – for a time such as this.
Lastly, we ask you to bring the overture before you r Session and Presbytery so that the early May deadline for concurrences may be met. If practices of the past continue, each presbytery that passes and/or concurs with a specific overture will have the opportunity for an Overture Advocate to speak on their behalf. (More information at www.tamfs.org)
Please let us know how we might be of help to you. The following piece was written for one of our presbyteries, and I hope it will be helpful to you.
Peace and Blessing to all,
Ray
Ray Bagnuolo, Chaplain & Minister Director
That All May Freely Serve
---
A Call to Reconciliation: Overture 050
March 2, 2016
A Call to Reconciliation: Overture 050
Forgive us our trespasses, as we forgive them that trespass against us. (Matthew 6:12)
But what of religious institutions that have played a role causing harm to others? How does a religious body ask God for forgiveness for what it may have done in trespassing against others? How does a church ask forgiveness of those who have been hurt by its practices and actions?
These questions are at the heart of Overture 050: On the Admission of, and Apology for, Harms Done to the LGBTQ/Q Members of the PC(USA), Family and Friends, on the docket for the 222nd General Assembly of the Presbyterian Church (USA) to be held June 21-28 in Portland, OR. This overture calls for our denomination to initiate critical and difficult conversations, acknowledging its role in exclusionary practices, while evangelizing The Great Ends of the Church with new vigor and humility. As stated in our Book of Order (F-1.0304), The Great Ends of the Church are:
the proclamation of the gospel for the salvation of humankind;
the shelter, nurture, and spiritual fellowship of the children of God;
the maintenance of divine worship;
the preservation of the truth;
the promotion of social righteousness; and
the exhibition of the Kingdom of Heaven to the world.
In effect, Ovt 050 calls for our denomination to convincingly witness to what has been decided constitutionally, recognizing the decades of struggle and subsequent changes in our polity and practices. Ovt 050 unleashes a powerful voice, with the PC(USA) accepting its place among the most welcoming and affirming communities of faith on Earth. With that voice in mind, this overture calls for the denomination to expand its mission in a world thirsting for a faith whose dimensions of love include humility and enough courage to ask for forgiveness.
Anyone involved in the work of the PC(USA) understands that there have been innumerable groups of people who have been characterized as other and treated as less than. This marginalization is not limited to our community of family and friends who identity as LGBTQ/Q. In fact, some of the criticism of this overture has been that it "leaves groups out." Instead, this overture follows recent constitutional changes to begin a timely conversation about who we are and who we are striving to be in this world. Ovt 050 is an invitation to all who are open to reconciliation and willing to consider that the first step toward such a place requires an honest admission of harms done. When one says to another, "I have wronged you" years of distance begin to melt. Relationships are given a chance to begin anew with one another – and with those who still wonder if we are a church where the legislation we pass truly signals a change in our witness.
There are also objections to this overture from others who see it as an attempt at imposing statements and beliefs against their conscience. Instead, the overture publicly presents what has been constitutionally decided, acknowledging that such changes grew out of practices and harms that preceded the need for revisions in our constitution. It calls on the institution of the PC(USA) to avoid any hesitancy in boldly witnessing these changes out of deference to groups or individuals who may disagree. One's conscience will always be between the individual and their God.
Our denomination has been called to this time for more than just the Presbyterian Church (USA). With destructive, violent and harmful teachings continuing to spew from some religious groups,[1] Ovt 050 gives us the opportunity to respond in ways that make it clear who we are striving to be: a welcoming denomination that deeply understands its call and its mission in the world – for all.
…[and] ye shall go out with joy… (Isaiah 55:12)
As of this date:
Passed by:                 The Presbytery of the City of New York
Concurred with by: The Presbytery of Genesee Valley, The Presbytery of Chicago
[1] (Pastor) Kevin Swanson is just one of many despicable voices spewing hatred and the violence that fills the vacuum wherever love is absent. Please be advised of the graphic and disturbing nature of his comments to his congregation. The original video has been removed on the church's site. What is offered here is a clip available from a report by Rachel Maddow on MSNBC – youtu.be/GBDbGyv6SIQ
Remembering Judith…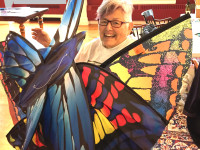 Dear Friends, early this morning Judith Foster (Judith M. Foster) quietly transitioned home into the loving arms of her God and all those waiting to greet her – as we begin the process of life on the planet without this friend and her exuberant force of love and joy in our midst. Please keep Judith's family and friends in your prayers. We will let you know of the arrangements as they are made public. We will miss you, friend.
A Healing Overture – Now Ovt 050!
"A Healing Overture…" originally passed by the Session of South Presbyterian Church in Rochester, NY was passed on January 26, 2016 by The Presbytery of New York City. The Office of the General Assembly has provided the official designation for the overture as:
Ovt 050: A Healing Overture for the Admission of, and Apology for Harms Done to the LGBTQ/Q Members of the Presbyterian Church(USA), Family and Friends – From the Presbytery of New York City
We await passage by the next presbytery, which will assure a concurrence and Ovt 050 being part of the docket and official business before the 222nd General Assembly in Portland, Oregon in June.
The following documents have been update on January 29, 2016 with this information. Please contact us if we can be of any help: ray@nulltamfs.org or cell/text at 914-217-4173.
A "Healing Overture" Resources:
Cover Letter on Revisions (Updated January 29, 2016):


PDF Document or Word Document
Overture without Cover Letter (includes Presbytery of Yukon Apology):
PDF Document or  Word Document
Presbytery of Yukon Apology:
PDF Document
Statement on the use of "Queer" in the overture:
PDF Document
Annual That All May Freely Serve Magazine
Reader
Special Thanks to Steve Madden, Steve Madden Shoes!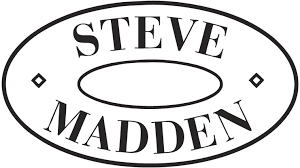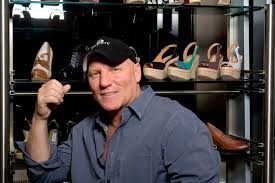 To our good friend, Steve Madden for his continued support of the LGBTQ/Q Community and That All May Freely Serve. We are grateful to Steve and all our contributors  who believe in us being who it is God has made us to be! Imagine that!

Thanks to Steve, Nancy and all our friends at Steve Madden Shoes! You help us to make a difference in peoples' lives!
That All May Freely Serve Annual Summary – 2015
You can use the reader below to read the summary online or download here in .pdf Format. The file is a little over 12 mb. The online reader also has live links embedded, making it easy to follow anything of interest.
Included is our annual budget projections for 2016 of $50,000. We ask for your prayers and your good words on our behalf, and if possible – we welcome your financial support! With a budget as small as ours, every gift really helps! Thanks.
End the Hate Speech and the Hatred
My collar is on for this… this is more than just a political issue or reality TV show. Speaking out against such ideas and language has been our tradition from the very start. Let's disagree and debate – but let's not do what the leading Republican candidate for the President of the United States is doing. We are all better than this and better than all this candidate has to say.
On Candidates and Hate Speech from Ray Bagnuolo on Vimeo.
Leadership Going Forward…
The Constitution of the Presbyterian Church (USA) now stands as one of the most powerful documents of faith for the full inclusion of the LGBTQ/Queer community on the face of the planet. So, with the profound advances that have been made in the last several years and the need for the message we have to share – what makes us so timid about shouting this from the rooftops? The short video and audio talks about these things and more, adding my voice to the witness that hopefully will grow – inviting you to add your voice and comments, as well.  Peace, Rev. Ray Bagnuolo, Chaplain, That All May Freely Serve; www.tamfs.org
Out Spoken in the PC(USA) Audio
---
Congratulations to The Rev. Molly McGinnis!
Molly was ordained on Sunday, October 25, 2015 at Central Presbyterian Church in Atlanta, Georgia. What a wonderful celebration the folks at Central provided for this day of faith, community, and the wildly present God who calls us all! See all the pictures at www.mollysordination.com