A Healing Overture – Now Ovt 050!
"A Healing Overture…" originally passed by the Session of South Presbyterian Church in Rochester, NY was passed on January 26, 2016 by The Presbytery of New York City. The Office of the General Assembly has provided the official designation for the overture as:
Ovt 050: A Healing Overture for the Admission of, and Apology for Harms Done to the LGBTQ/Q Members of the Presbyterian Church(USA), Family and Friends – From the Presbytery of New York City
We await passage by the next presbytery, which will assure a concurrence and Ovt 050 being part of the docket and official business before the 222nd General Assembly in Portland, Oregon in June.
The following documents have been update on January 29, 2016 with this information. Please contact us if we can be of any help: ray@nulltamfs.org or cell/text at 914-217-4173.
A "Healing Overture" Resources:
Cover Letter on Revisions (Updated January 29, 2016):


PDF Document or Word Document
Overture without Cover Letter (includes Presbytery of Yukon Apology):
PDF Document or  Word Document
Presbytery of Yukon Apology:
PDF Document
Statement on the use of "Queer" in the overture:
PDF Document
Annual That All May Freely Serve Magazine
Reader
Special Thanks to Steve Madden, Steve Madden Shoes!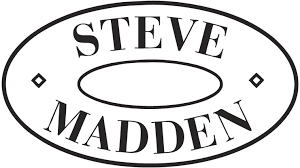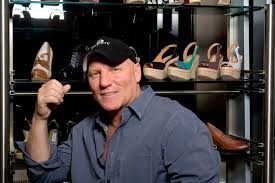 To our good friend, Steve Madden for his continued support of the LGBTQ/Q Community and That All May Freely Serve. We are grateful to Steve and all our contributors  who believe in us being who it is God has made us to be! Imagine that!

Thanks to Steve, Nancy and all our friends at Steve Madden Shoes! You help us to make a difference in peoples' lives!
That All May Freely Serve Annual Summary – 2015
You can use the reader below to read the summary online or download here in .pdf Format. The file is a little over 12 mb. The online reader also has live links embedded, making it easy to follow anything of interest.
Included is our annual budget projections for 2016 of $50,000. We ask for your prayers and your good words on our behalf, and if possible – we welcome your financial support! With a budget as small as ours, every gift really helps! Thanks.
End the Hate Speech and the Hatred
My collar is on for this… this is more than just a political issue or reality TV show. Speaking out against such ideas and language has been our tradition from the very start. Let's disagree and debate – but let's not do what the leading Republican candidate for the President of the United States is doing. We are all better than this and better than all this candidate has to say.
On Candidates and Hate Speech from Ray Bagnuolo on Vimeo.
Leadership Going Forward…
The Constitution of the Presbyterian Church (USA) now stands as one of the most powerful documents of faith for the full inclusion of the LGBTQ/Queer community on the face of the planet. So, with the profound advances that have been made in the last several years and the need for the message we have to share – what makes us so timid about shouting this from the rooftops? The short video and audio talks about these things and more, adding my voice to the witness that hopefully will grow – inviting you to add your voice and comments, as well.  Peace, Rev. Ray Bagnuolo, Chaplain, That All May Freely Serve; www.tamfs.org
Out Spoken in the PC(USA) Audio
---
Congratulations to The Rev. Molly McGinnis!
Molly was ordained on Sunday, October 25, 2015 at Central Presbyterian Church in Atlanta, Georgia. What a wonderful celebration the folks at Central provided for this day of faith, community, and the wildly present God who calls us all! See all the pictures at www.mollysordination.com 
Interviews of our Rock Stars and Prophets! 
Just added! Interviews with Helene Loper, Erin Swenson, Marvin Ellison, Dan Smith and Lisa Larges. Listen to these amazing leaders and many others on our Interview Series page.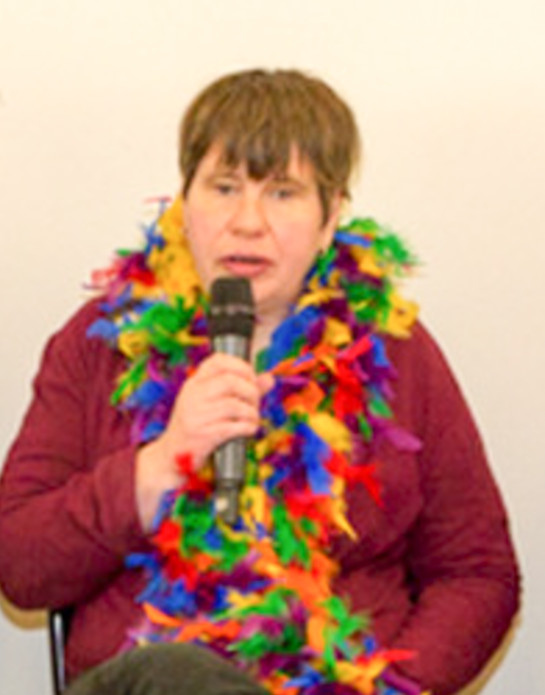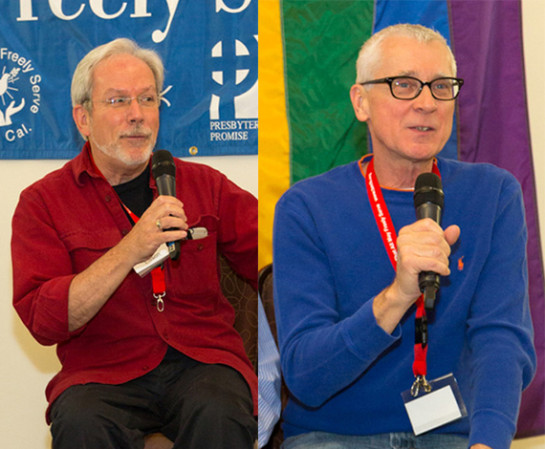 We're adding more folks every week. Click on the Interview Series tab to listen! Or click here. Our series now includes:
Alice Anderson
Susan Andrews
Bob Brashear
Ted Coppock
Kathy Dean &
Susan De George
Marvin Ellison &
Dan Smith
Tricia Dykers Koenig
Lisa Larges
Ryan Larkin &
Molly McGinnis
Helene Loper
Laurie McNeill
Molly McGinnis &
Ryan Larkin
Mark Alan Palermo
Jim Rigby
Dan Smith &
Marvin Ellison
Janie Spahr &
Jim & Jackie Spahr
Sharon Stuart/
Tom Heitz
Erin Swenson
 Georgeann Wilcoxson
Presbyterian Voices for Justice Fall 2015 Network News

Dear Presbyterian Voices for Justice Supporter:
Here is the link to the Fall 2015 Network News; 41 pages of news and information of interest to progressive Presbyterians.  Our lead article was written by the ModeRADA entitled, "Justice in the PCUSA."  There is an analysis of the "Foothills Overtures" (004 and 005) contributed by Gene TeSelle along with a variety of news from our affinity groups and items of note from the denomination's news service. Several PV4J Coordinating Team members have also written articles for this issue.
Many thanks to all who contributed stories and announcements.   As always, if you have a particular issue or item of interest to share with our constituents, please email me, luseana@nullme.com.
Thanks for your continued support and remember, to keep up with daily news, visit our Facebook page: Presbyterian Voices for Justice.
The Coordinating Team continues to meet for monthly conference calls and you will read in Network News about some of the events we are planning for GA 2016 in Portland.
Peace be with you,
Vicki Moss, Staff for Communications